Ingredients
1 pound shrimp, peeled and deveined
1/2 cup chopped onion
1/2 cup chopped celery
1/2 cup chopped green pepper
2 cloves garlic, minced (I use jarred)
1 14.5-ounce can diced tomatoes (I use the kind with spicy chilies or jalapenos)
2 tablespoons dried parsley
1/2 teaspoon salt
1/2 teaspoon paprika
1/8 to 1/4 teaspoon ground red pepper
2 tablespoons cold water
4 teaspoons corn starch
Hot cooked rice
Directions
Coat a large skillet with cooking spray. Cook onion, celery, green pepper and garlic until soft. Stir in undrained tomatoes, parsley, salt, paprika and red pepper. Bring to a boil; reduce heat. Cover and simmer for 15 minutes.
Stir together cold water and cornstarch. Stir shrimp and cornstarch mixture into tomato mixture. Cook and stir until thickened and bubbly. Continue cooking and stirring for 1 to 3 minutes more or until shrimp are pink. Serve over rice.
Ingredients: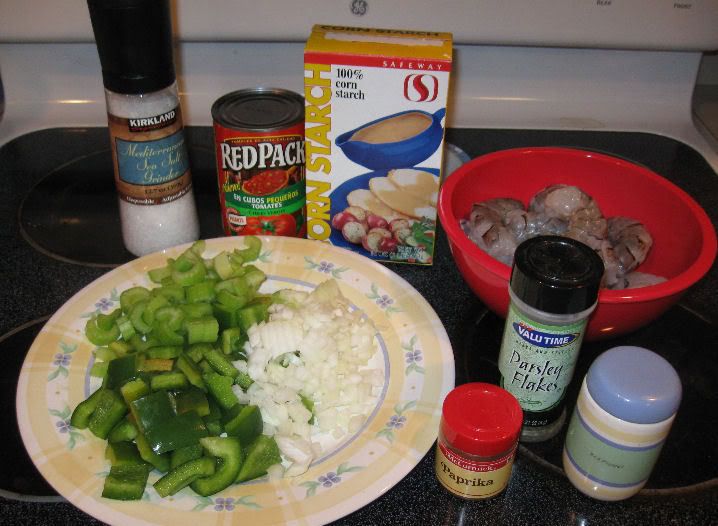 Sauteing veggies until soft: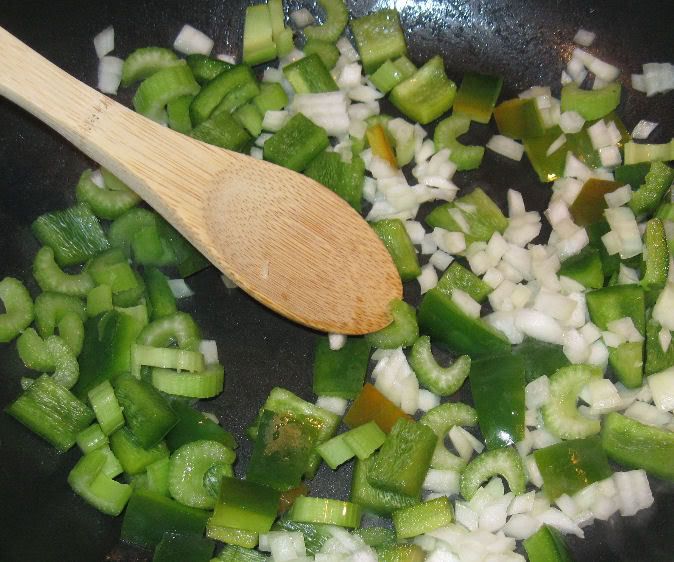 Adding tomatoes and spices: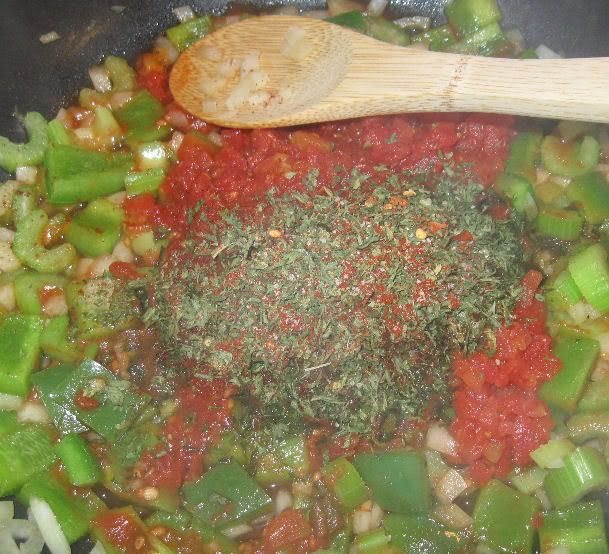 Simmering: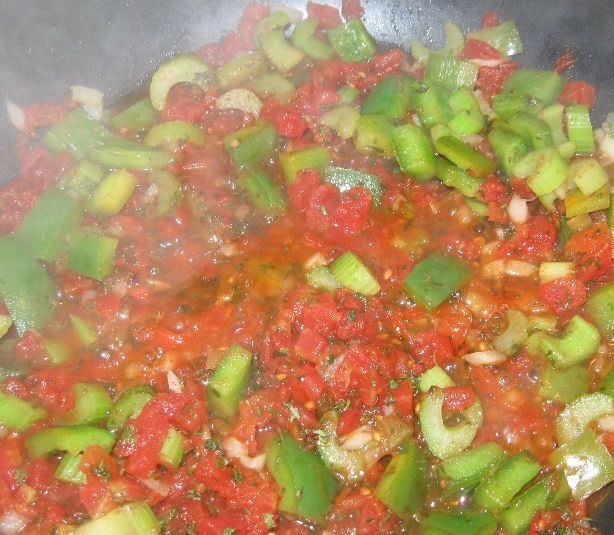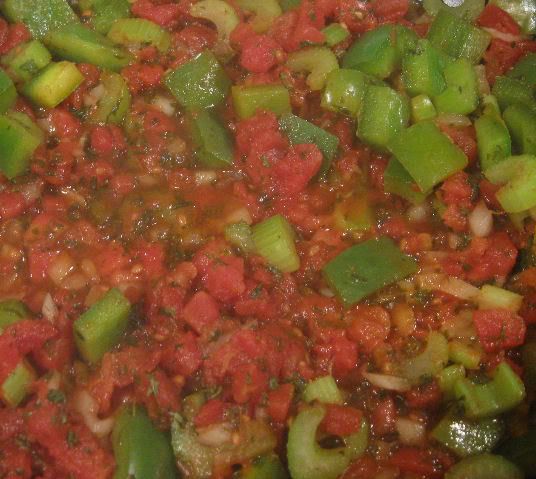 I got distracted by a phone call the night I made this, and didn't get anymore pictures taken until it was completely finished. But you get the idea.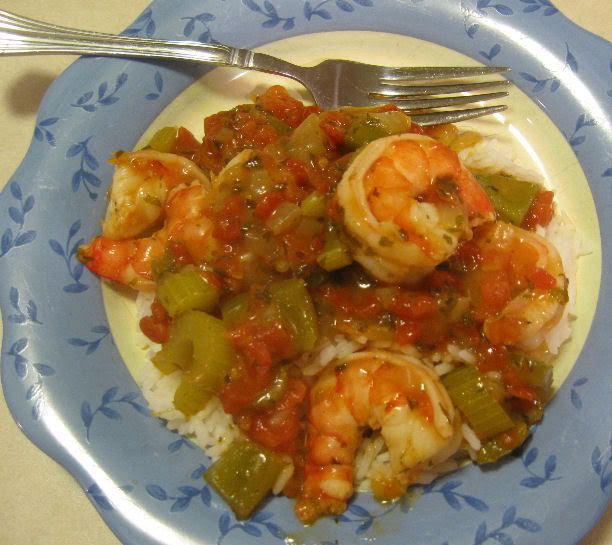 Close-up: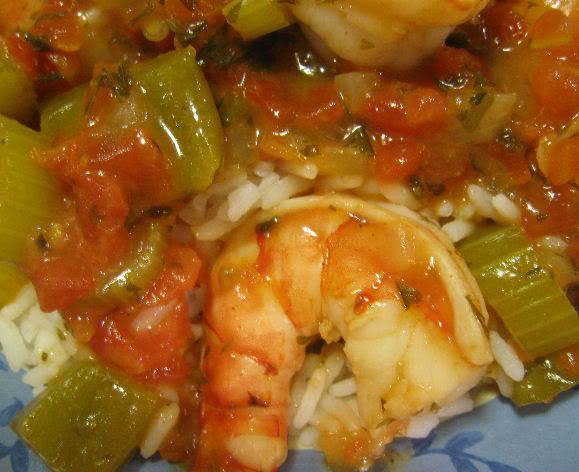 One cup of the Creole plus half a cup of rice is a total of five Weight Watchers points. A great meal the night before weigh-in!
I've been making this dish for a long time. I think I may have first made it when Chris and I were dating. It's easy, delicious and very low in Weight Watchers points (3 points for a cup, not including the rice). I've made it so many times that my cookbooks flips open right to the page it's on.